Whitepaper | The wine buying experience in independent specialist retailers
About
Like many markets, the UK wine market faces challenges, largely due to inflationary pressures, leading to increased costs across many areas of their lives. Consumers must make difficult choices with their finances, which naturally impacts Independent Retailers.
To truly understand what drives and influences consumer behaviour during these challenging times, some in-depth analysis is needed. Whilst there is a wealth of data and insight around wine consumer behaviour within the On Trade and the wider Off Trade (with much of the data for the latter coming from the UK's Supermarkets), there remains a distinct lack of research into consumers' wine buying habits from Independent Specialist Wine Retailers.
In partnership with Hallgarten & Novum, we surveyed 1,185 of these consumers to discover why they shop with Independent Wine Specialists, how they choose wine, what influences that choice, and how they have been impacted by the cost-of-living crisis.
Topics covered include:
Choosing Independent Specialist Wine Retailers
The expert view (Graham Holter, The Wine Merchant)
Navigating the shop
Preferred grape varieties
Choosing the bottle
View from the Indies (Part 1)
The influence(r)s
Influencers in-store
View from the Indies (Part 2)
Delivering on value for money
If not Indies, where?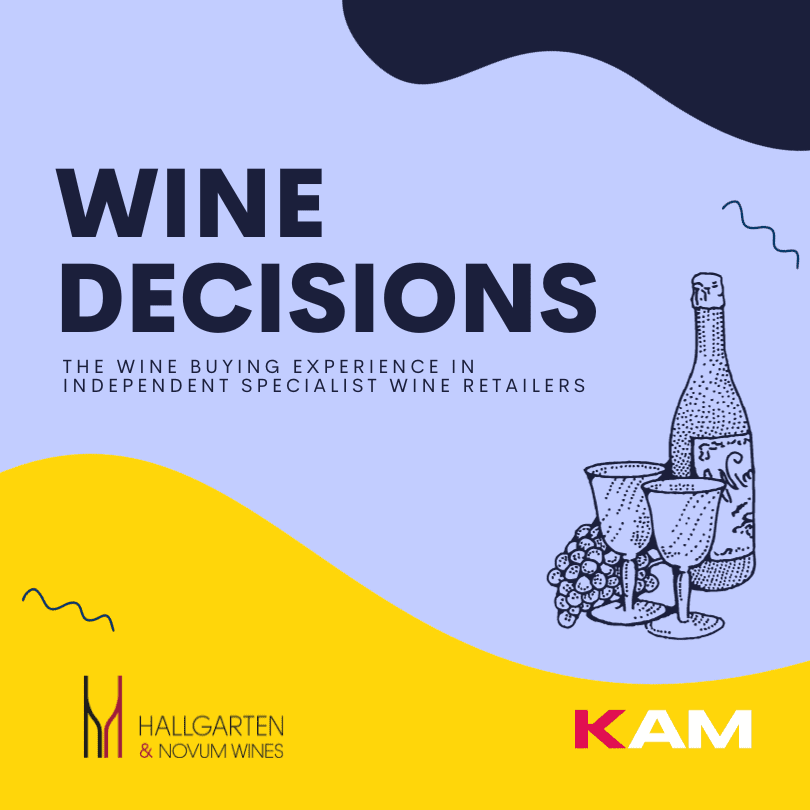 Release date
Oct 2023
Format
PDF Whitepaper. 17 pages