Listening to your future customers
Unlocking the key to growth
Hospitality Site Evaluation is for operators who want to understand the likelihood of a site succeeding either before they purchase, or after they've bought a site and want to know whether it's worth further investment - and if so - what style of venue will have the best chance of working for that site. It will give operators an understanding of the perception and opinion of the local customer base, aiding their decision to purchase and then help them focus on the biggest issues and opportunities for the site. 
Give operators an understanding of the unique challenges of a site and the opportunities for development and growth.

 

Ensure a laser-focus on the venue, not relying on gut-feel or solely on previous financial accounts.

 

Help operators understand where the venue should sit within a larger estate- what is the site's USP, or what could it be?

 

Identify where customer perception is low and the reasons why in order to make an informed purchasing decision.

 

Understand the views of local customers- what do they think of the venue? What would they like to see it become?
What does the surrounding area have to offer? How do consumers view and interact with the competition?
Listening to the Locals

Using postcode targeting, KAM speaks to the local potential customer population via online interviews or face-to-face at the site (depending on location and budget).

Helping to identify potential customers, understand attitudes and perceptions, discover usage patterns and occasions. Gain insight on the competition and explore future opportunities.
Addressing the Issues

Peel the onion and go deeper with insights into customers attitudes and behaviours

Once the key issues or opportunities have been pin-pointed, we can run in-depth focus groups to gain a deeper understanding and aid operators' plans for the property. 

To be used as part of acquisition due diligence and major schemes, or as a focus on existing poor-performing sites.
A powerful benchmark

A Hospitality Site Evaluation can be repeated across multiple sites and can provide benchmarks to highlight strengths, weaknesses, opportunities and threats for each individual property.

It can be personalised and replicated across multiple venues to act as a benchmarkable report to both inform each individual site decision and as a comparative tool.
What we bring to the table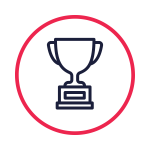 Tailored Research

Gain access to cutting-edge research and data-driven insights, including global online panels, targeted customer research, face-to-face, focus groups, and more. Quantitative and Qualitative methodologies tailored specifically to your objectives.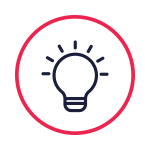 Knowledge & Expertise

Let us take the strain and provide an independent view. With combined expertise across hospitality, research, insights, and marketing, our team will provide insight-led recommendations for you and your business to drive purposeful change.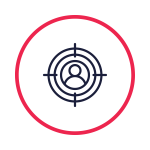 Consultancy with a Twist

Say goodbye to dry, uninspiring insights. We spice things up by providing consultancy services that are both informative and engaging. Our experts work closely with you, analysing your unique challenges, and crafting ingenious strategies.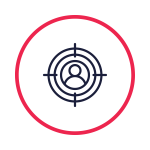 Actionable Solutions

We help you turn these insights into actions. Base your future marketing, operations, brand and product strategies on what your customers want and need. Put research and insight at the heart of your strategy.