Tune in as the team at KAM discuss unique concepts and new ventures, conduct expert interviews and uncover great insights.
Our video interview series in which Katy speaks to thought-leaders and influencers within the UK hospitality sector, exploring their views on the latest trends, challenges and opportunities within the channel, from the impact of the Covid-19 pandemic through to evolving consumer demands, innovation and success in the future of the 'new normal'.
The latest consumer trends from hospitality and food service as the KAM team visit the latest concepts and discuss the impact of our research and insight.
Unlock the power of knowledge today
Are you ready to dive into a world of invaluable hospitality intelligence? Join The KAM Knowledge Hub, your go-to insight resource for everything you need to thrive in the dynamic world of hospitality. Sign up for our free membership or unleash the full potential of Access All Areas and take control of your professional destiny. The power of knowledge awaits you!
Tap into more knowledge and insight in our Knowledge Hub video library.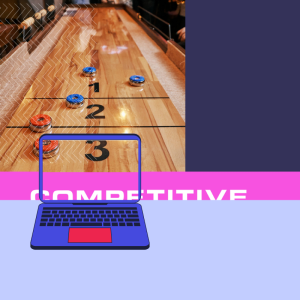 Originally presented at the "Competitive Socialising: Power of Play' event in May 2023, Katy Moses, founder/MD at KAM, shares headlines from our latest Competitive Socialising report (available to "Access All Areas" subscribers) looking at how customer demand for activity-led socialising is growing and how operators and brands can keep up!
SEE MORE & WATCH